Introducing the All New 2019 Mercedes-Benz G-Class
The Mercedes-Benz brand has been known for years for the quality of the vehicles, the level of service offered when buying or servicing the vehicle, and of course for the prestige that comes with driving a Mercedes. When it comes to the vehicles though, the most signature vehicle in the Mercedes-Benz lineup has to be the G-Class.
The Gelandewagen, German for 'cross-country vehicle,' first came to fruition when the Shah of Iran ordered an unbelievable 20,000 Mercedes trucks (which didn't even exist at the time) in the 1970s: Being as this was not only a hugely lucrative deal, but that the Shah at the time was a major shareholder in Mercedes, the group jumped at the opportunity. Bringing in a military equipment manufacturer based in Graz, Austria, where the G-Class is still manufactured to this day, Mercedes worked together with Stey-Daimler-Puch to develop the G-Class.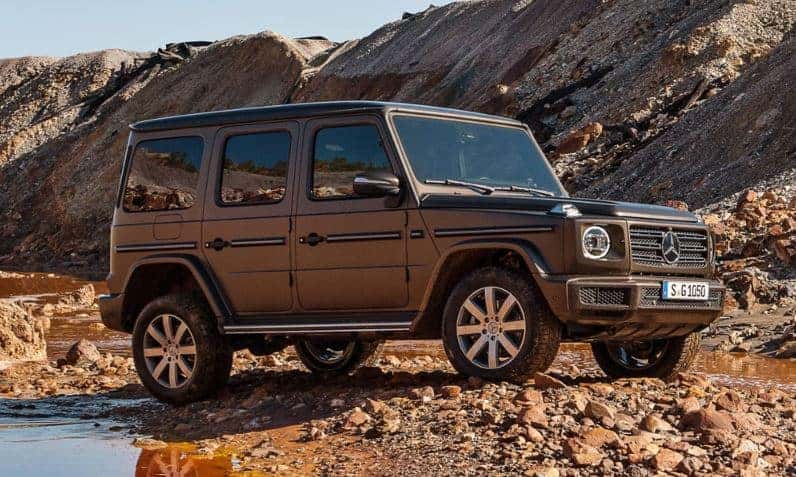 As time passed, and society evolved, so too did the G-Class though. Altering from an all-terrain military vehicle into the iconic G-Class of today, built for prestigious owners who enjoy a more rugged appearance and style, with accommodations equivalent to any flagship luxury brand, the G-Class has grown into a completely different identity. Yet, for the past few years, other than minor tweaks, the overall design inside and outside has stayed, holding on to the iconic look it represented. Until now.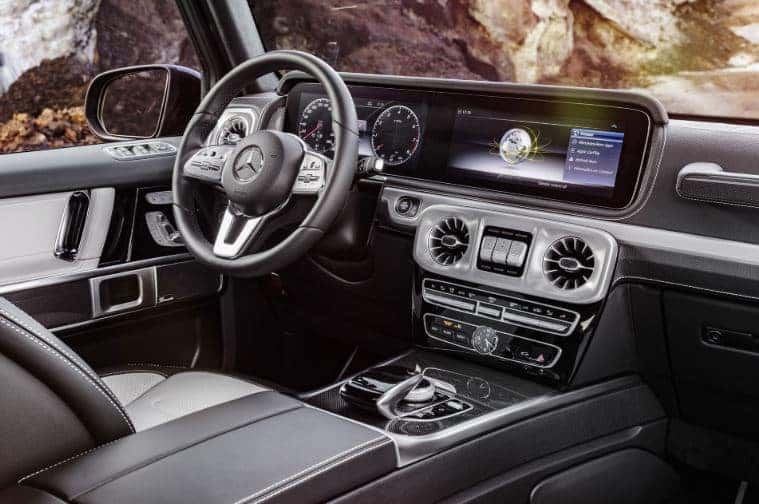 Introducing the 2019 G-Class, that (despite appearances), has truly been redesigned from the ground up. Powered by a 4.0-liter V8 biturbo engine, the 2019 G-Class produces 416 horsepower, which drives the all-new independent front suspension with a double-wishbone front axle, giving even more room clearance for any off-road or bad weather situations. But being honest, most of us aren't taking the G-Class off-road to the Kansas Flint Hills or other fun spots; no, it's about the comfort of the G-Class. At 2.1 inches longer, 4.9 inches wider, and an astounding 375 lbs. lighter using a mix of ultra-high-strength steel and aluminum, the classic look and performance are retained with added interior space!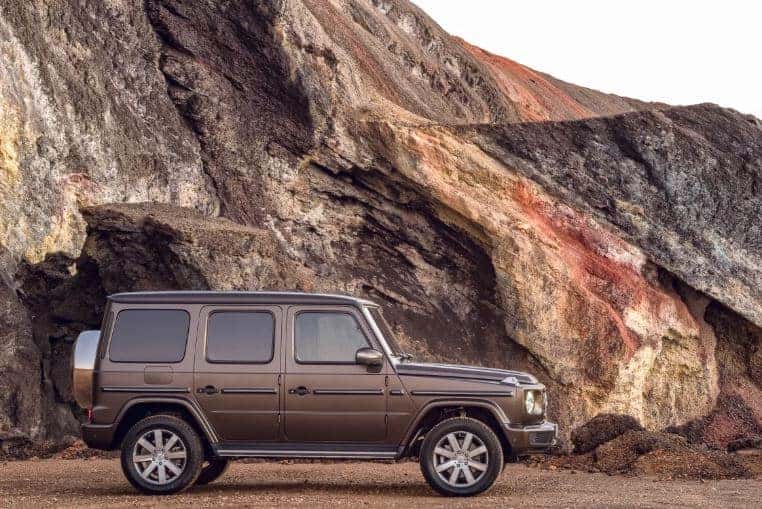 Even more impressive is the completely redesigned interior, taking advantage not only of the added space, but of completely redesigned technology from the premier lineup of Mercedes. An extended dual-screen system, using touch interface, center console controls, and independent left-and-right steering wheel controls, access to the vehicles technology is easily within reach. Modernized for the modern driver, the all-new 2019 G-Class does it all in style, and rides even more comfortably than the last. Interested to know more? Check in with our staff at the store, who just did full training on the vehicle, and are excited to show you everything there is to know about Mercedes and the 2019 G-Class!
Click here to find your new Mercedes SUV & Wagons…