The All-New AMG GT 4-Door
Did you know, the first ever AMG vehicle built was a four-door sedan? Quite the strange concept, as although most AMG models can range from sports car to SUV, any of the models built to specifically house the AMG-tag are still two-door sports cars. But no more; earlier this year, the 2019 AMG GT 4-Door coupe was introduced, and it shows why four doors is the way to go.
Pushed forward (or should we say slingshotted) by a twin-turbo 4.0-liter V-8 in its peak form, the 63 S model unleashes 630 horsepower upon the land, chasing a 0-60 of 3.1 seconds and a top speed of 195 miles per hour. All in the comfort of a four-door vehicle you can fit the whole family in! But in the words of CarAndDriver.com, "all that goes requires plenty of whoa", and the stopping power of the AMG GT 4-Door is built to box in the heavyweight division. Internally vented, externally perforated, and adorned with four different possible hues based on which model you choose, the optional carbon-ceramic rotors will ensure that when testing the 0-60, you can do the 60-0 just as well.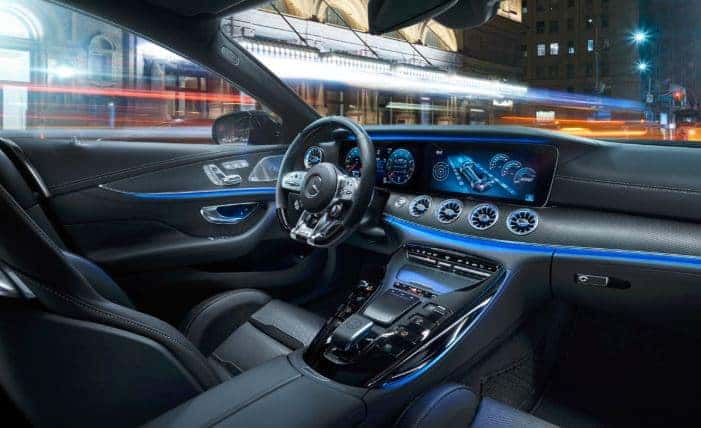 Obviously though, if you're choosing to purchase a four-door vehicle, then you're looking for a few comforts available to you in the vehicle. Thankfully, no matter the sportiness of the new AMG GT 4-Door, the interior is everything you expect from a Mercedes vehicle. A beautiful blending of S-Class refined technology and accessibility mesh perfectly with stylization off of the AMG GT Roadster, creating a comfortable and driver friendly space. The extended touch screens and fully digital dash, controllable from your center console or steering wheel, ensure that when stuck in traffic, you'll still have the more refined qualities necessary in a Mercedes.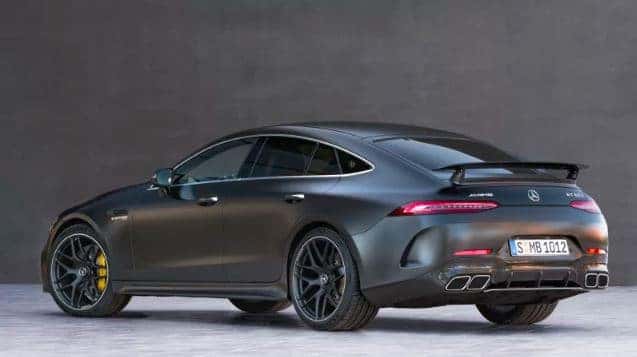 When it comes to looks, the AMG GT 4-Door is no slouch either. Featuring curves smoother than rocks underneath a waterfall, the elegance of this vehicle belies its true nature as a sports car. But as soon as you hit the ground running, the rear spoiler pops up, automatically taking the proper height and angle to match your speed. The lowered stance, and aggressive grill complement the aggressive nature of the AMG, taking cues from the previously released Roadster model. For the AMG GT 4-Door, the devil truly is in the details, as the AMG GT 4-Door is truly a speed demon in disguise.